21th Moscow International Book Fair
September 4, 2008

In Moscow since September 3, the 21st Moscow International Book Fair is going on with triumph (one can hardly find another word). Its geographical coverage breaks all records — flags from 82 countries stream in exhibition halls at All-Russian Exhibition Centre (VDNKh), more than 180 thousand books glitter with brightness on stands and showcases.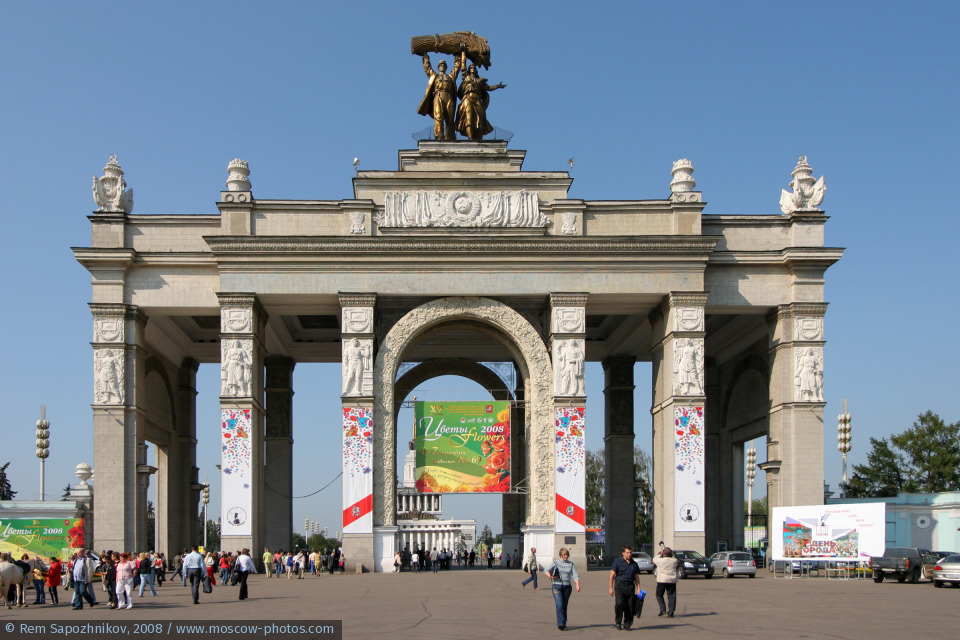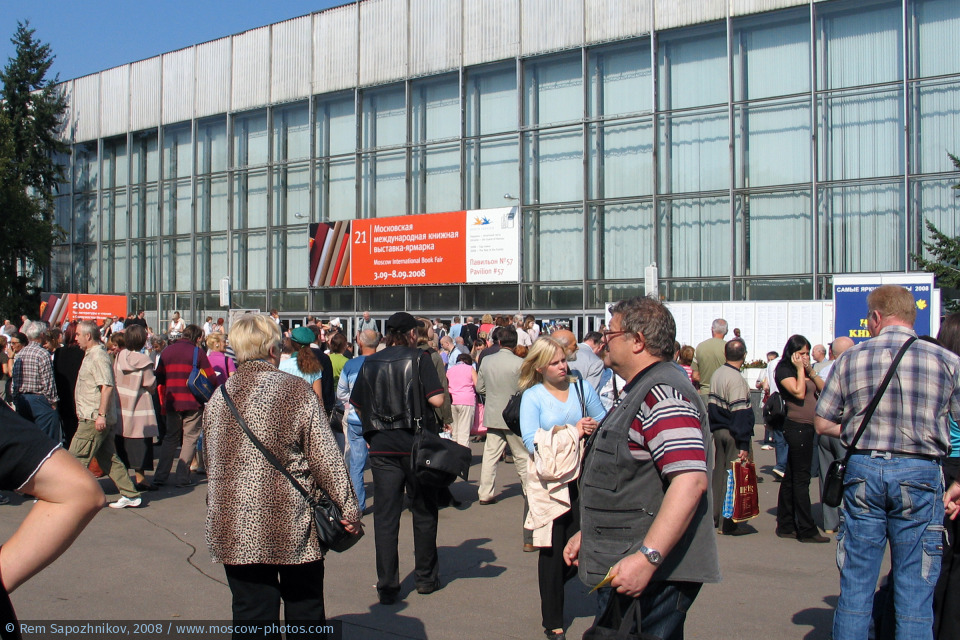 Readers fever is apparent: it is impossible to get to the counters, and the line to the cash desk to pay for the buy needs self-control and patience. And somebody dares to say that in Russia they lost taste to reading, that Russians lost their spirituality, grew stupid under the pressure of mass-produced pulp fiction, made by «hack writers» within the super-secret editors projects.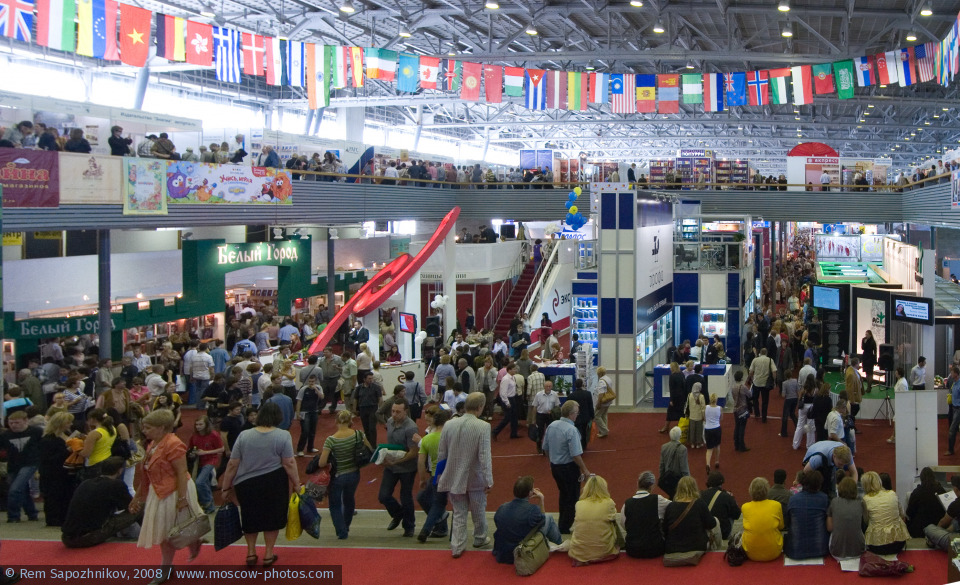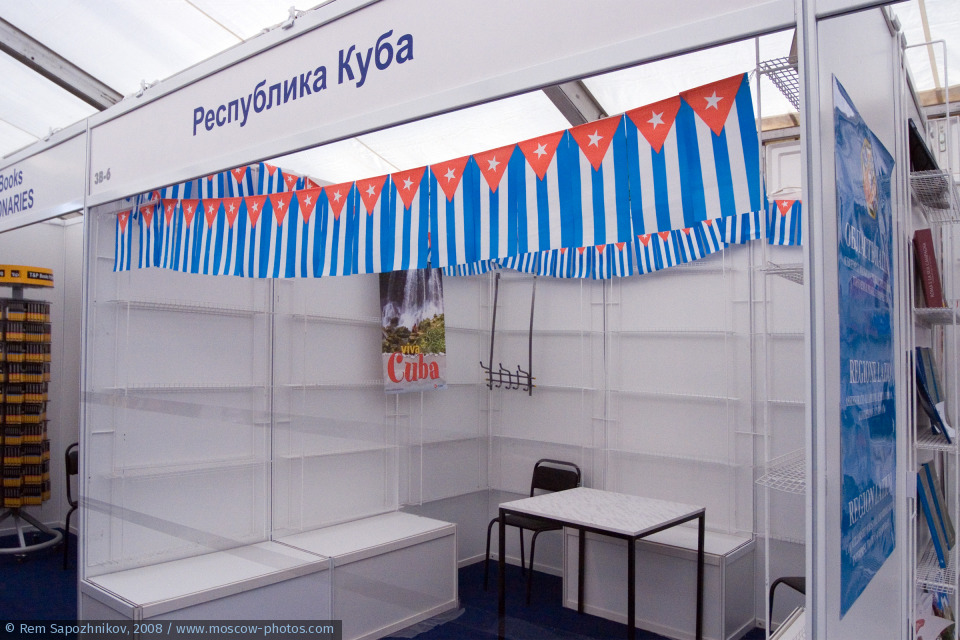 Ukraine — is the guest of honour. However, it was surprising that a lot of stands of the near abroad countries only preferred «exhibition» participation, haven't brought their books for commercial sale, though those who wish — for old time's sake — to replenish their libraries with novelties of Lithuanian, Latvian, Estonian etc. literature in Russia are still quite many. Alas, the Cuban section of the fair, the only Latin American country, that applied for participation, was empty. Tropical storms might have prevented!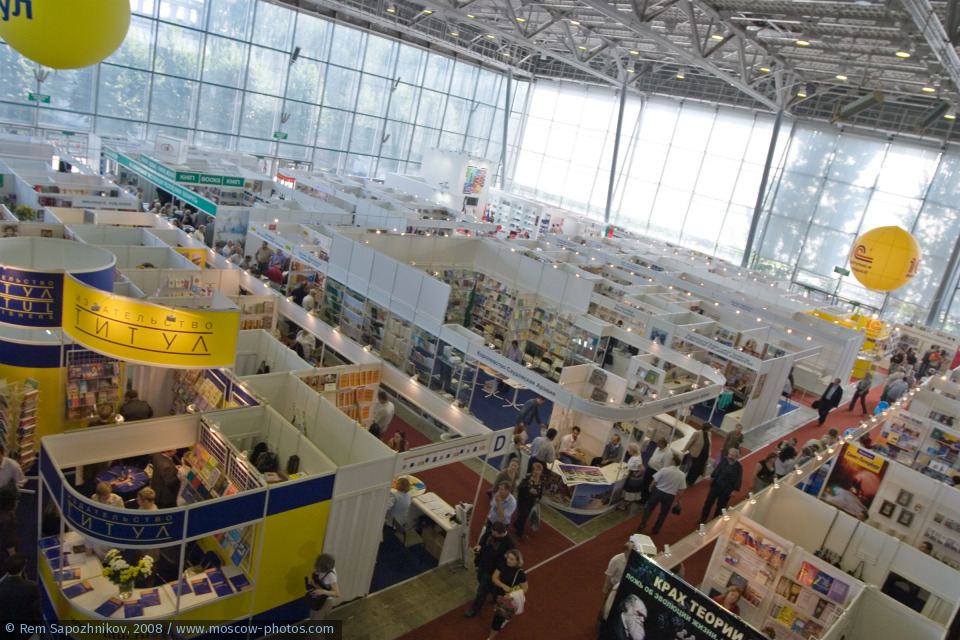 Picturesque was a representation of a book series about adventures of Angelique (Club of family entertainment publishing house): noble beautiful women in costumes a-la Angelique and with goblets in hands spectacularly surrounded French writer Anne Golon.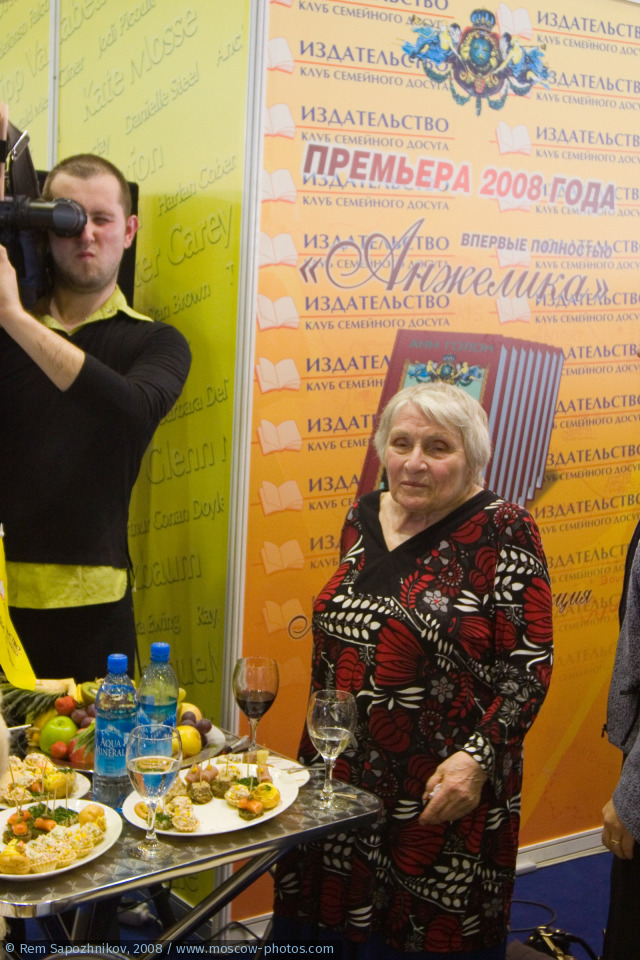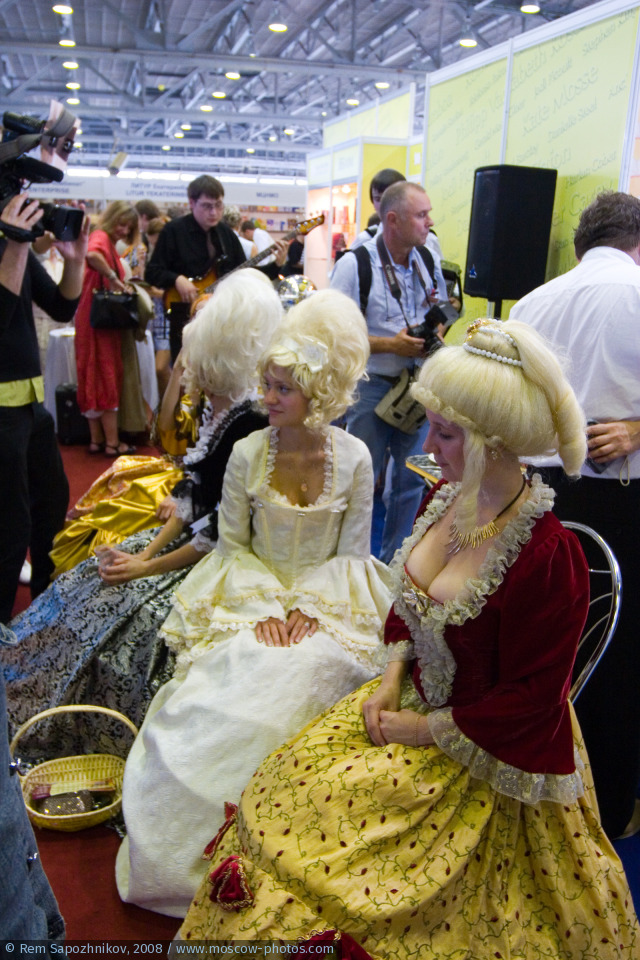 Among numerous diversity of best sellers in the first days of the fair, the noticeable success among readers had an unquestionable «hit of the season» - biography of president Dmitriy Medvedev, written by a married couple Nikolai and Marina Svanidze («Amphora» publishing house).

Guide-books of «Vokrug Sveta» (Around the world) publishing house - «China» and «Beijing» were actively sold, the biography of Ivan Solonevich («Algorithm» publishing house, author — N. Nikandrov), a Russian political writer, about real life of whom until late was known quite little, was also bought up.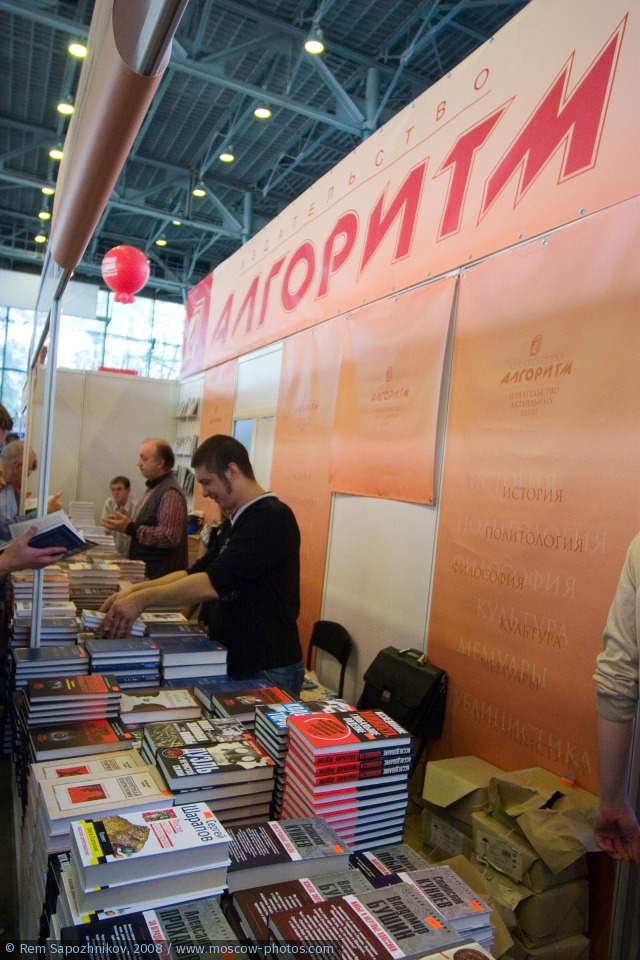 The cultural program that accompanied the fair is unembraceable. That is why, a lot of people come to the fair every day: not only for books, but to listen to, for example, musicians, both domestic and foreign. So, now we can say - the fair has been a success!